TECHNOLOGY
Through global technological platforms and local knowledge, we make possible the use of Big Data, Predictive Analytics and Real Time in the daily lives of more than 2,000 companies and governments in Brazil.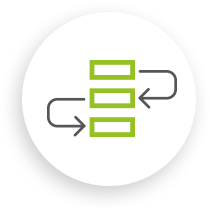 PROCESSES
We make cities smarter, companies more competitive and work processes smoother by business processes automation and expert systems development.
PEOPLE
We share our expertise in corporate administrative management, and we offer disruptive technologies in the health area for a humanized and modern service.
GRUPO IMAGEM COMPANIES
We have a group of companies with different specialties that together meet the digital transformation continuous demands in practically all market segments.
We bring answers to your company's business problems with scalability, security and interoperability. Through modern workflows we make your work easier and offer answers in the form of applications, systems and services allowing you stay focused on your business.
Entre em contato conosco
Estamos prontos para solucionar a sua necessidade